January has been a funny month. I lost a literary agent, but with that same person have been growing a great friendship. I've turned in a revision to a good publisher, and am also exploring the indie author route. I've been writing and editing manuscripts, and amidst all of this, have been reading some great books. So, I thought I'd share them with those looking for a great read while we're still in the winter months.
The Red Rising Trilogy by Pierce Brown
My sister, Cammie, suggested I read these books. Admittedly, when I started reading the first one, I didn't like it. But, it was Christmas break, and I needed something to read, and the setting on Mars was kind of cool. Plus, Cam said Red Rising was a great example for worldbuilding. Boy, she was not wrong. The beginning, for me, was a little much. I'm not a huge sci-fi reader, but I did recently watch that Mars movie with Matt Damon and had a healthy dosage of Star Trek while growing up. So what began as an "I don't think I can finish this book," belief, quickly gave way to "OH, MY GOSH THIS BOOK IS AWESOME." There's a fair amount of language, so beware of that. But the strategy of the hero? The plot twists? The characters which just leapt from the page? Book one is crazy GAME OF THRONES-ish with jaw-dropping fight scenes, and a logical yet kind protagonist. Books two and three resembled BATTLESTAR GALACTICA with the kind of space warfare that non space geeks can enjoy. I'm easily dis-swayed from finishing a series, but I loved book one so much, I immediately bought books two and three. Loved these books.
An Ember in the Ashes by Sabaa Tahir
This one had great prose, readability, and MASKS. The villains wear these creepy silver masks that meld with their faces, and the kingdom is a beautiful swirl of light and darkness. I loved the dual points of view (especially Elias') and the espionage. This is YA fantasy at its best. Not wholly unpredictable, but still magical with characters suffering sympathetic conflicts.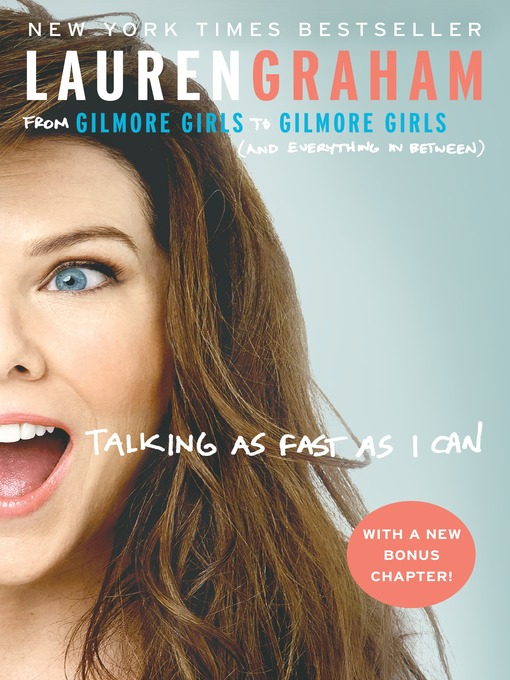 Talking As Fast As I Can by Lauren Graham
Adam bought this for me for Christmas. I had no idea that Lauren Graham is such an excellent writer. This book blew my socks off. I smiled the whole way through, and I chuckled a lot. Plus, she gave some much needed writing advice for when all motivation is gone. Graham shares her crazy potpourri of jobs and determination to stick with acting despite her rocky path. Highly, highly recommended for fans of Gilmore Girls and/or writers having a hard time sticking with the job. Her life is a testimony that reading as much as we can in our youth can help open doors in the future (like the role of the witty and verbose Lorelai Gilmore).
The Unwind series by Neal Shusterman
I read the first two books ages ago (LOVED THEM), but didn't read the third and fourth until now. (Again, thanks, Cam!) Shusterman never ceases to amaze me with his originality, maturity of storytelling, and creepiness without gore. I read book four while trying to manage my own character's many desires in a manuscript, and Shusterman showed me how to manage it beautifully with his own character, Connor. This series is set in the future when the United States decides feral teenagers should be "unwound" for body parts. This turns into a multi-billion dollar industry, enabling the rich and privileged to live far longer than they should. Such an evil genius, galling idea, yet Shusterman makes it far more believable than you could imagine.
Girl of Nightmares by Kendare Blake
I really enjoyed the first one, Anna Dressed in Blood, but I found myself scanning this one. Anna's still a great villain/love interest, though, and I loved the overall conflict.
Happy Scoops by Katie Coughran
This was a fun, light read that I got to read an advanced review copy of. If you like hidden identities of sign spinning costumes, this book would be perfect. It's super clean, and quick. The best part was the witty banter between the two love interests.
Thanks for stopping by! Let me know what you've read this month–via Twitter or Facebook.